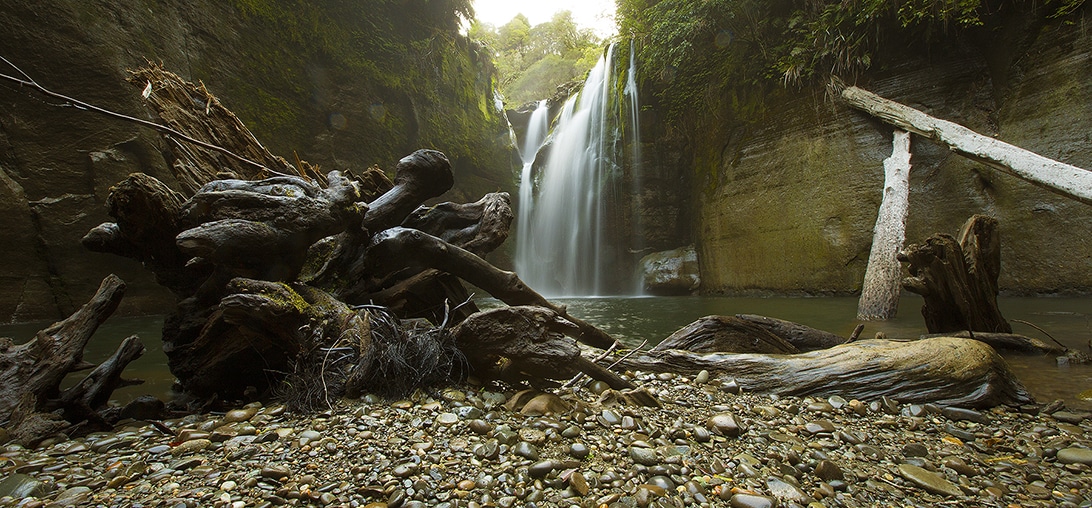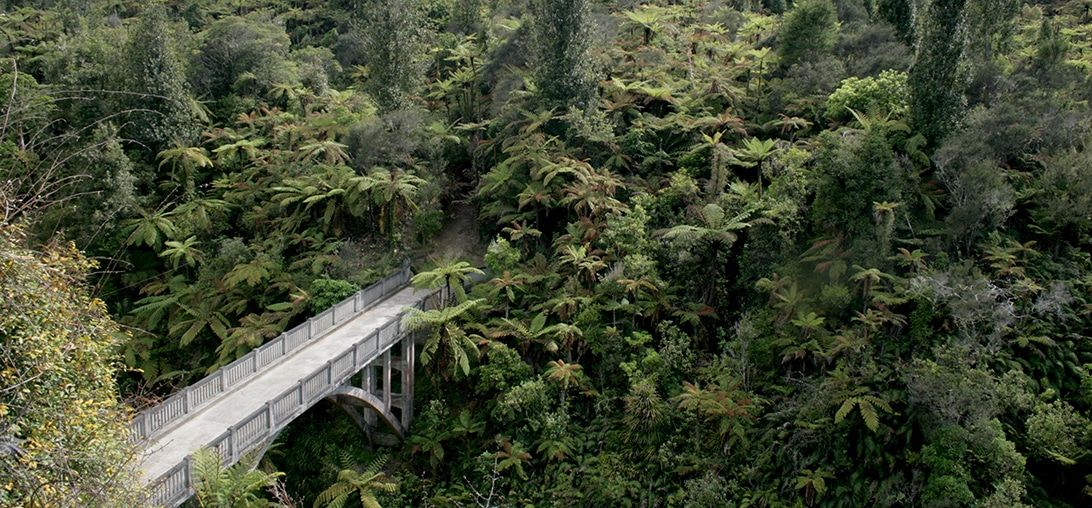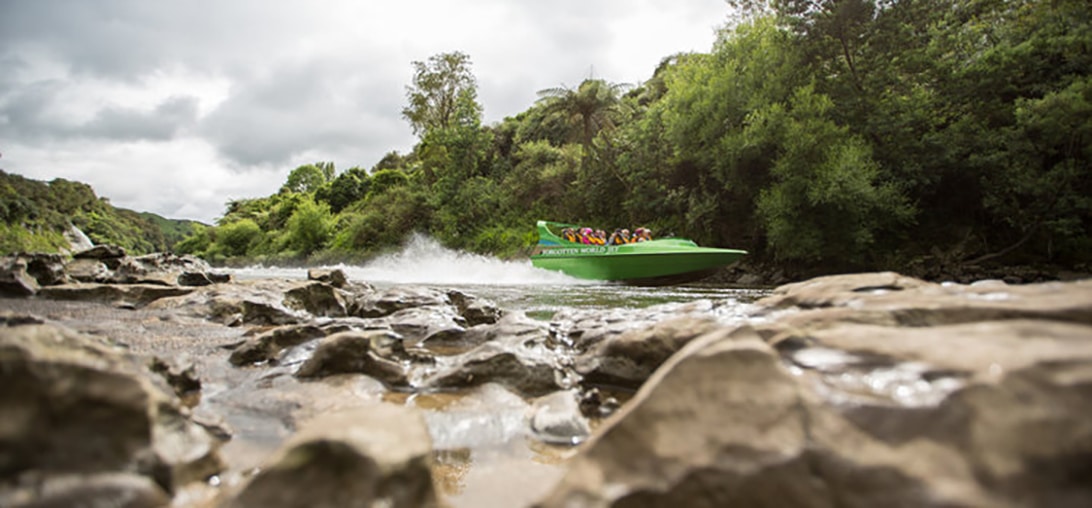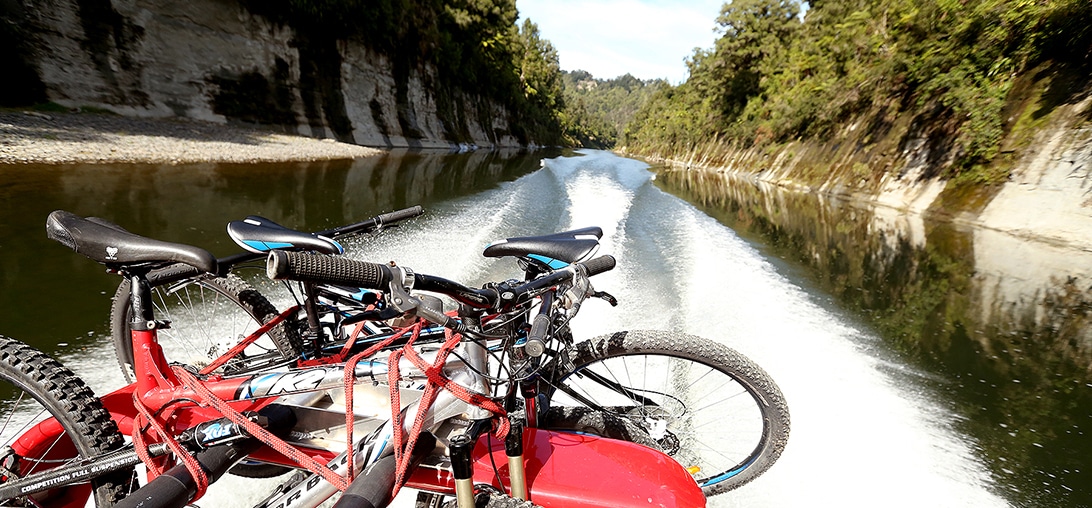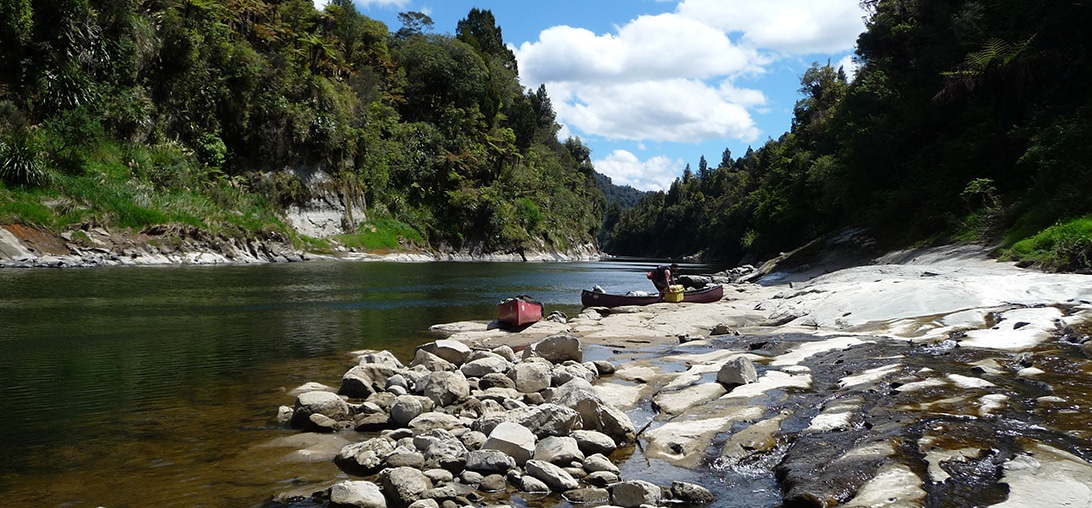 The Whanganui National Park was established in 1986 as New Zealand's 11th National Park. This national park possesses a diverse landscape of rivers, waterfalls and gorges abundant in native flora and fauna. The park protects one of the largest lowland forests remaining in the North Island. Unique features of the park include the eroded papa (mudstone) that has created the deep gorges and V shaped valleys.
The Whanganui River has been immensely important over the years as it provided an access point to the central North Island for transportation, trade and communication. The river is the longest navigable in New Zealand. The river is rich in Whanganui Maori history. In 1891 a riverboat service was introduced transporting European settlers, mail and freight between Taumarunui and Whanganui. This service was disestablished in the late 1920s due to the introduction of better roads and the main truck line.
THE BRIDGE TO NOWHERE | VALLEY OF ABANDONED DREAMS
Also known as 'the bridge that came to late', The Bridge to Nowhere is a concrete road bridge constructed in the early 1930s spanning the Mangapurua Gorge isolated deep within the park. Land gifted to soldiers returning from World War I was cleared as a pioneering farmland venture. Although the venture was originally successful, the area proved too isolated and particularly difficult for trading. Families of the Mangapurua Valley began abandoning the land that was deemed unsuitable for farming.
From the tiny, historically significant village of Pipiriki nestled on the banks of the Whanganui River, passengers will journey up-stream by jetboat into the heart of the Whanganui National Park. Allow a full day for this activity. The scenery is breathtaking and the reflections great for photography. 
The New Zealand Cycle Trail Network, Nga Haerenga is made up of nineteen trails nation wide. The Mountains to Sea trail begins on Mt Ruapehu, is a 1600 descent, which takes three days to complete in its entirety. The Mountain to Seas trail travels through The Tongariro National Park and Whanganui National Park and ends at the Tasman Sea in Whanganui. The ride is made up with trail and road sections and also includes a 31km jet boat ride.
Canoeing and kayaking (either guided or self-guided) along the Whanganui river offers an unparalleled experience of exploration and adventure. Trips can span anywhere from 1 – 8 days and there are several spectacular camping sites along the river. Guides and watercraft hire are available from local tour operators and a pass is required for all canoe and kayak users between October and April.
Trout fishing in the Wanganui National Park is a must do for any seasoned angler. The river provides excellent fishing in a remote backcountry setting and has a great population of rainbow and brown trout. However, some of the best fishing is from the Manganui‑O‑Te‑Ao river that runs through Ruatiti domain – a short drive from the hotel.  A fishing licence is required and can be obtained from The Department of Conservation.