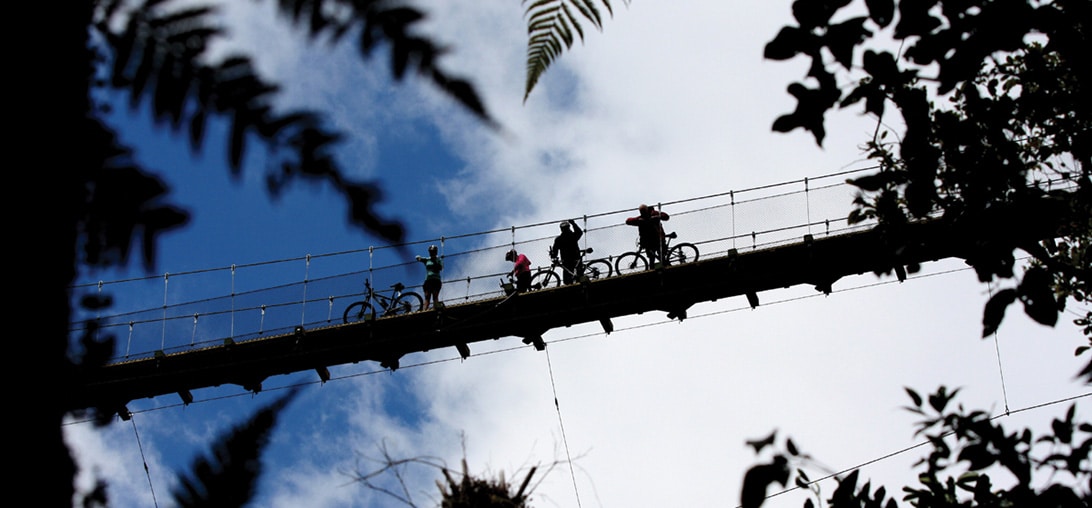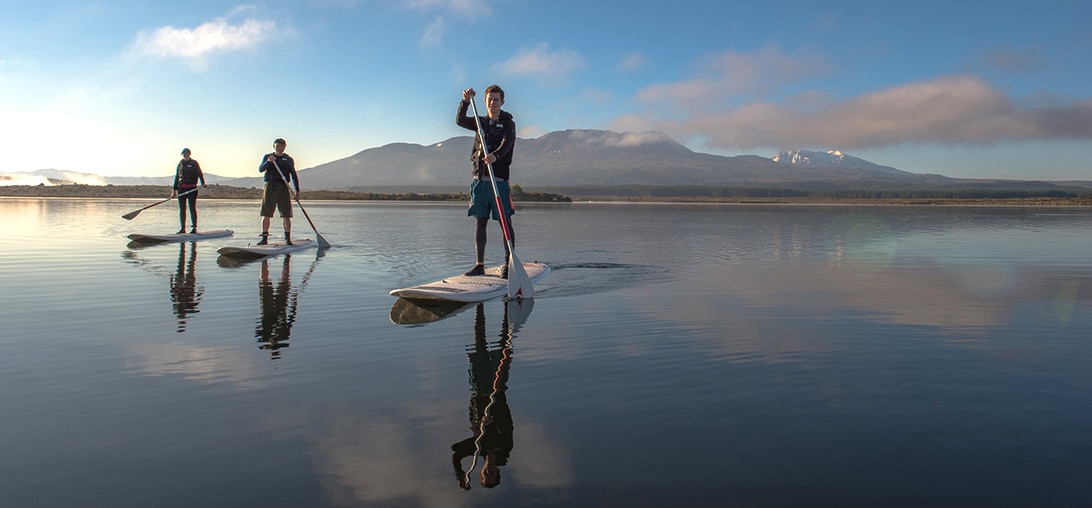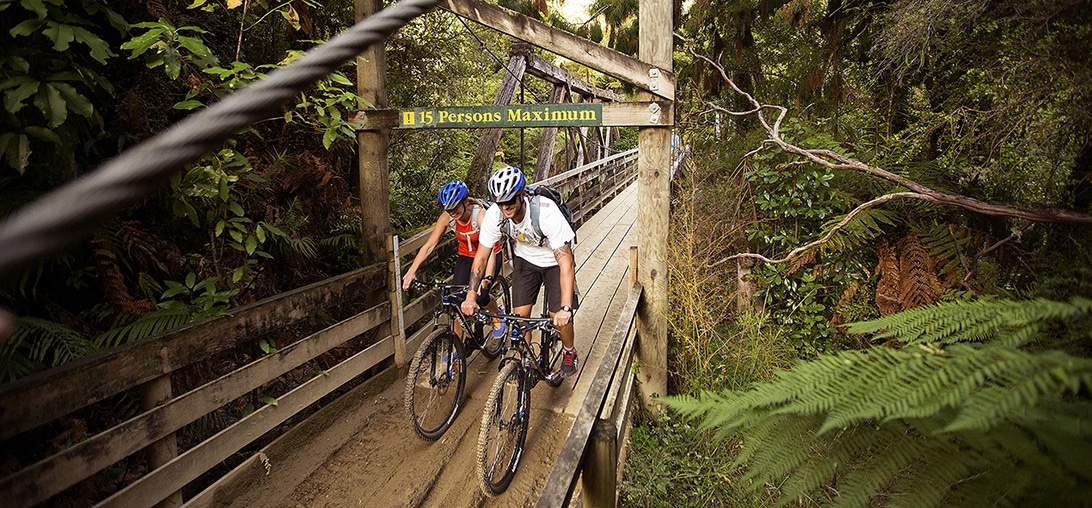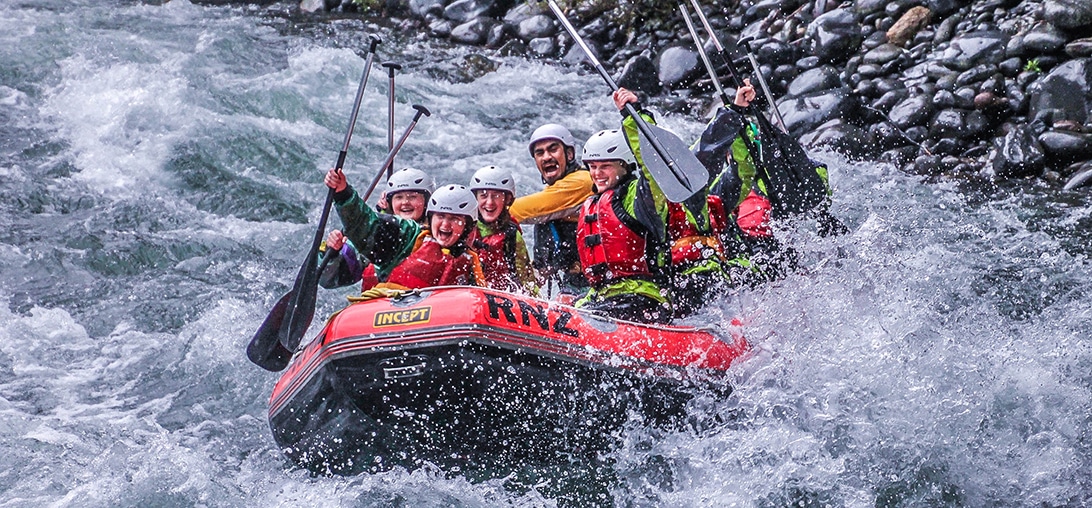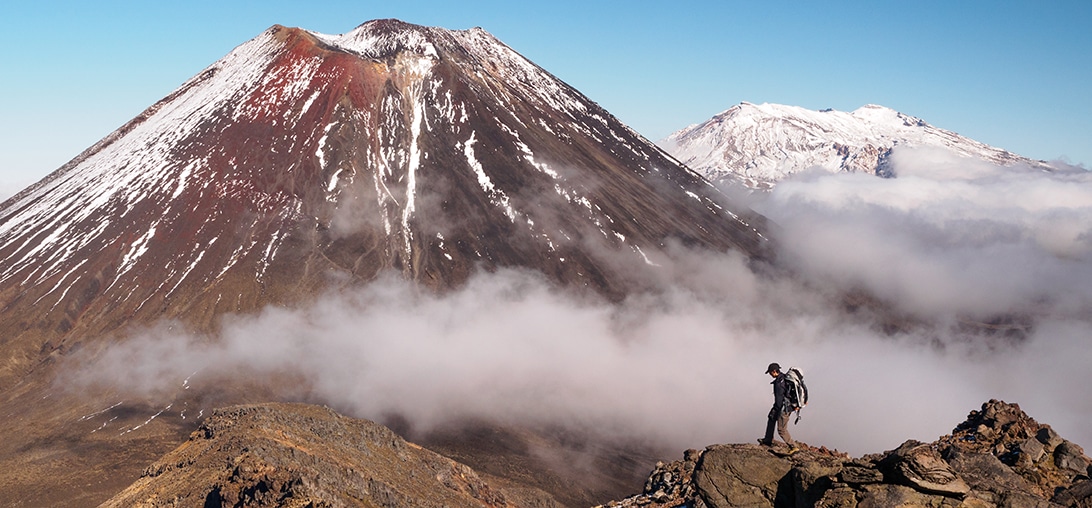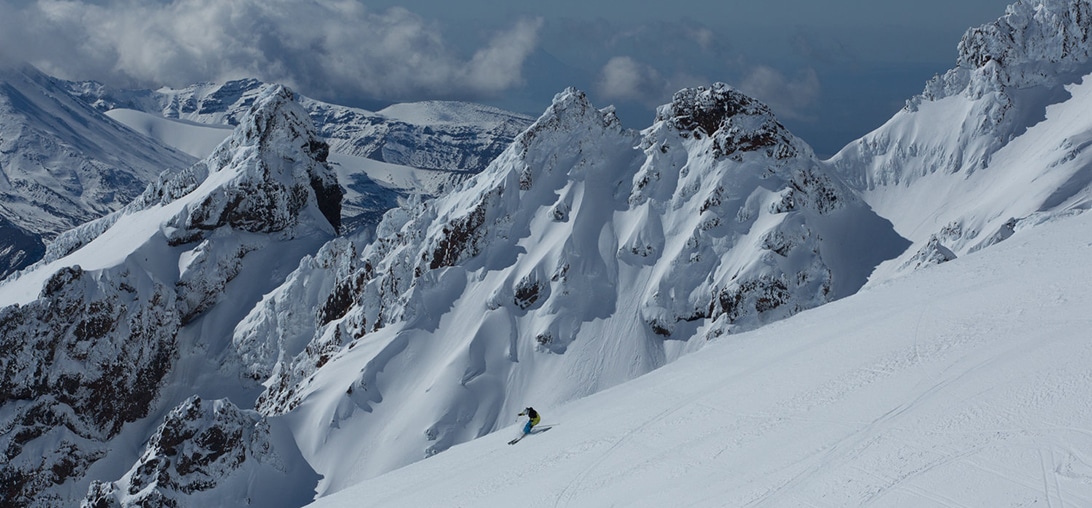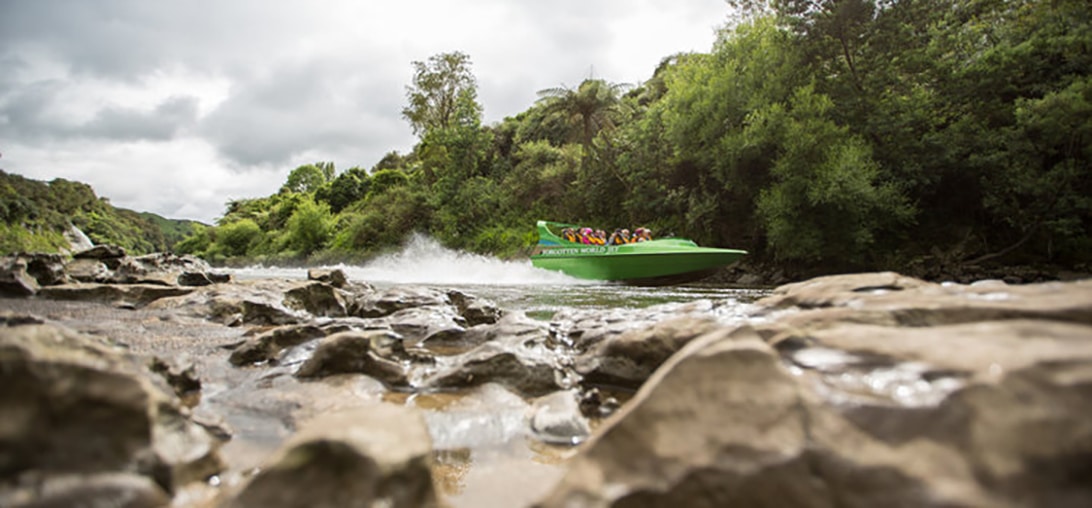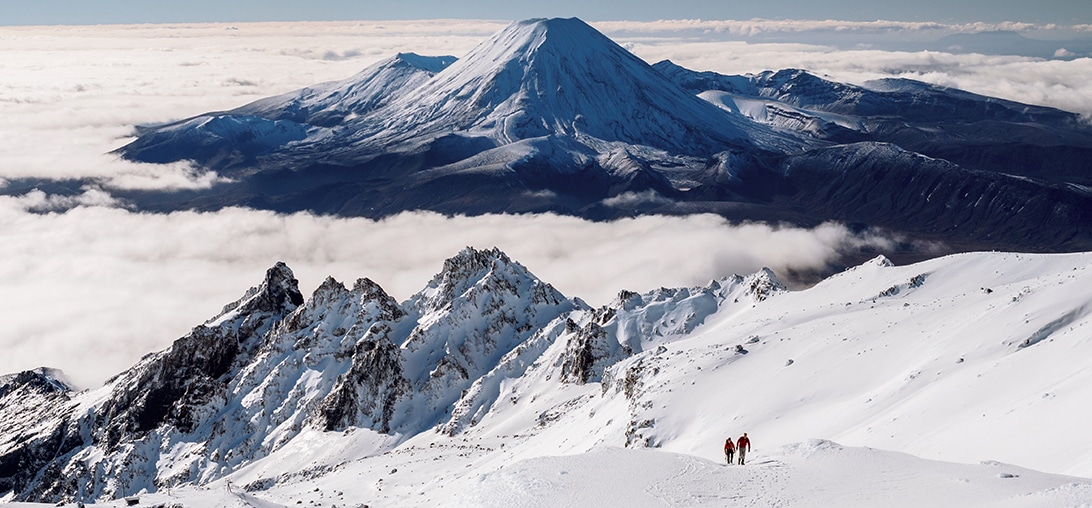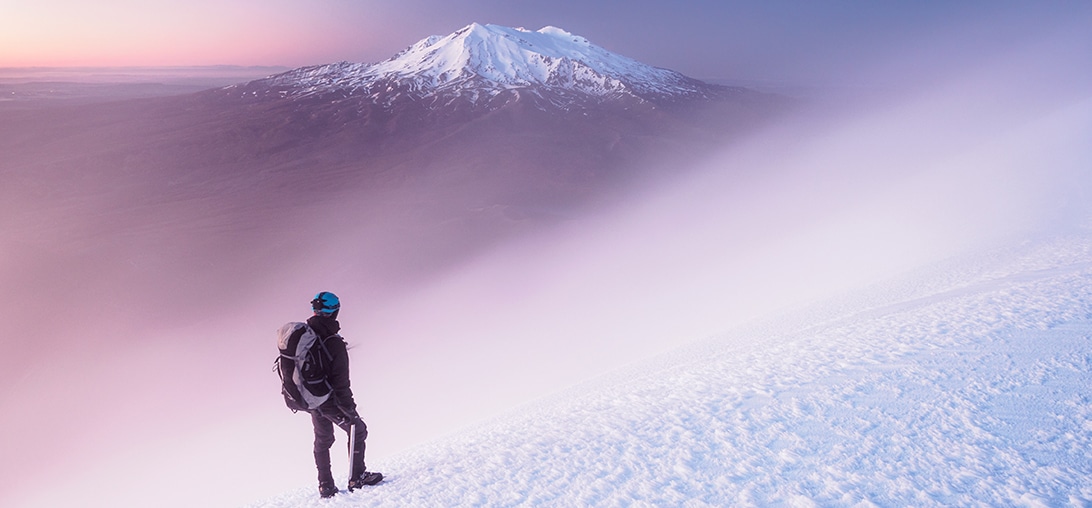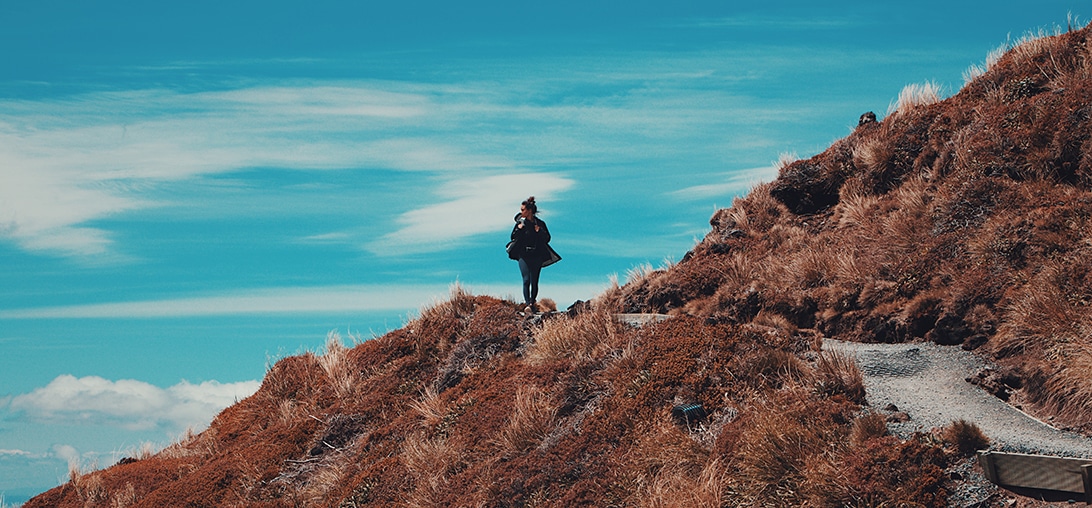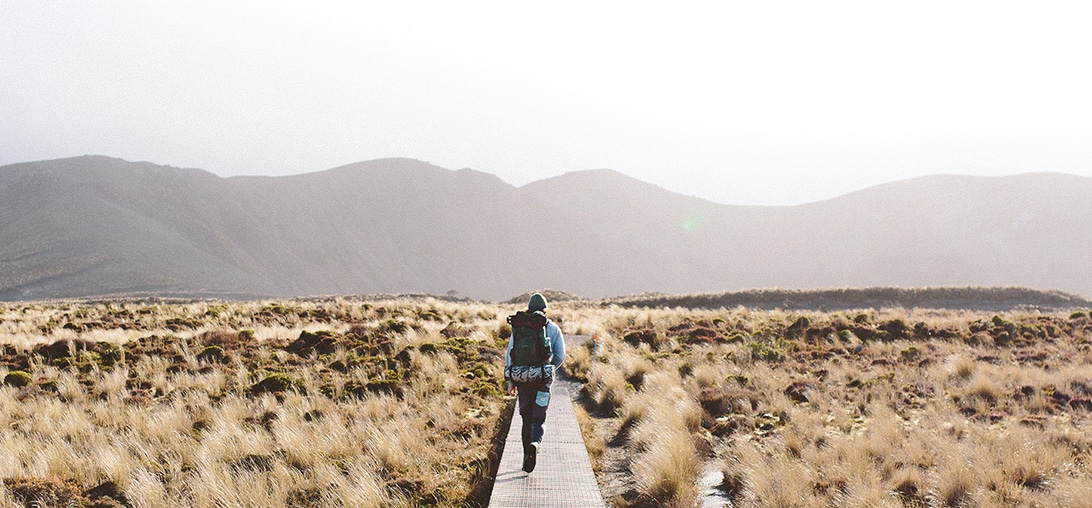 The Powderhorn Chateau is situated in the Ruapehu region in the central North Island. From the hotel, the Tongariro National Park and the Whanganui National park are both easily accessed.
Tongariro National Park is the oldest national park in New Zealand, located in the central North Island. It has been acknowledged by UNESCO as one of the 28 mixed cultural and natural World Heritage Sites. It is also home to the world famous Tongariro Alpine Crossing, a one day trek through the unique volcanic landscape.
The main activities are hiking and climbing in summer, and skiing and snowboarding in winter. In recent years due to the introduction of a network of mountain bike trails in our area, the Central Plateau has become a top destination for cycling enthusiasts as well. Other popular recreational activities include hunting, fishing, horse riding, rafting and scenic flights.
Mount Tongariro and its surroundings are one of the several locations where Peter Jackson shot the "The Lord of the Rings" film trilogy; tours to view these places are commonly arranged by the tour's operators and lodges.
The Whanganui National Park established in 1986 as New Zealand's 11th National Park. This national park possesses a diverse landscape of rivers, waterfalls and gorges abundant in native flora and fauna and is home to the renowned Bridge to Nowhere.